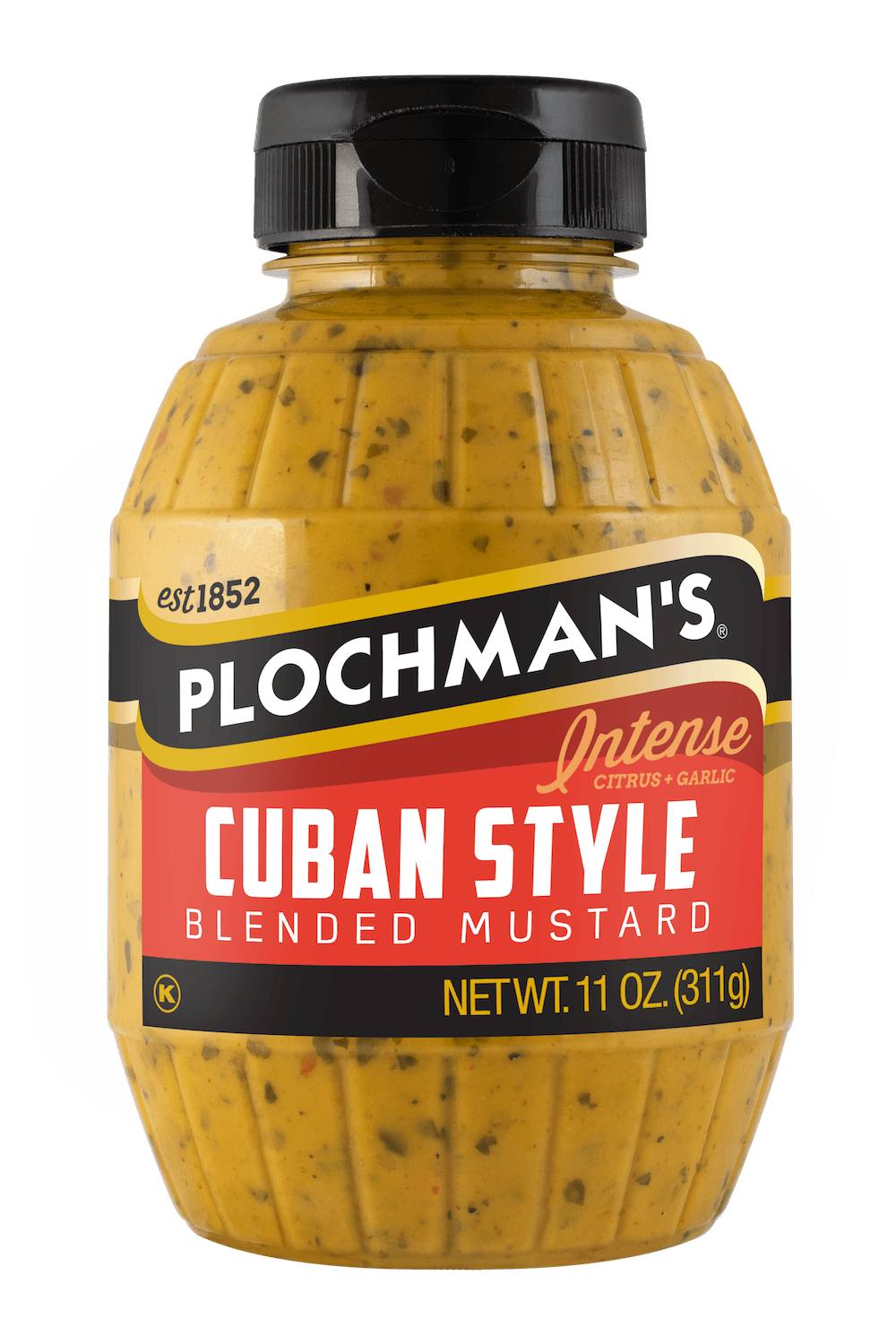 Grilled Cuban Sliders
A crispy-crunchy sandwich featuring distinctive Cuban flavors.
Active Time: 5 Minutes
Total Time: 10 Minutes
Servings: 4
Ingredients
4 tablespoons mayonnaise
2 tablespoons Plochman's Cuban Mustard
4 slider rolls, cut in half horizontally
1/4 pound smoked ham, thinly sliced
1/4 pound roast pork, thinly sliced
8 slices Swiss cheese
1/2 cup hamburger dill pickle chips
Directions
Preheat your panini press.
Mix mayonnaise and mustard together. Spread mustard mixture on bottom rolls.
On each bottom roll, layer ham, roast pork, 2 slices of cheese and dill pickle chips.
Top with remaining cheese and roll tops.
Place sandwiches in panini press.
Cook until bread is crispy and cheese is melted, about 5 minutes.
Print