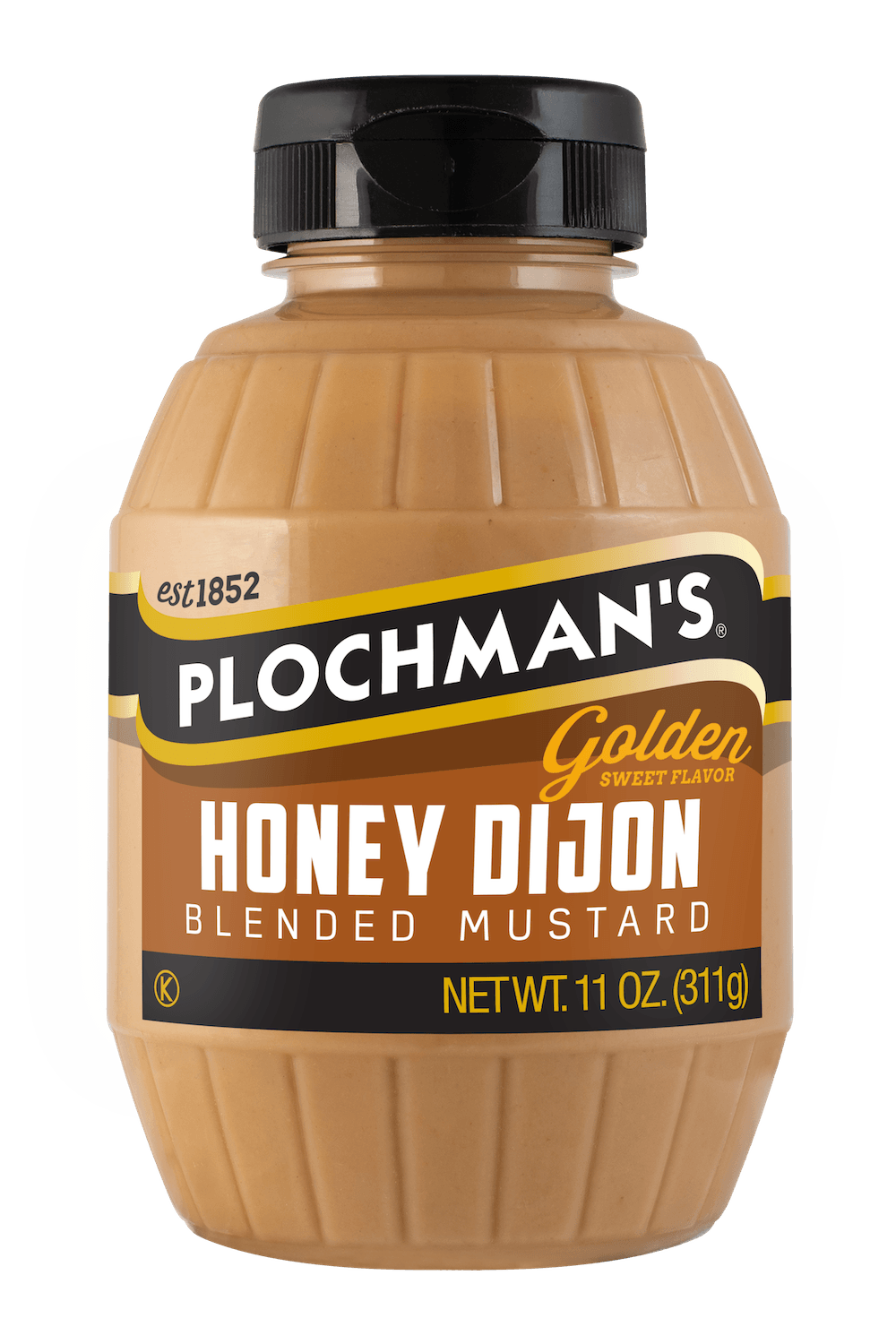 Honey Mustard Marinade
Plochman's Honey Mustard Marinade is a delicious blend of Honey Dijon Mustard, dry white wine, vegetable oil, dry tarragon, and garlic.
Active Time: 5 Minutes
Total Time: 5 Minutes
Servings: 5–6
Ingredients
1/2 cup Plochman's Honey Dijon Mustard
1/2 cup dry white wine
1 tablespoon vegetable oil
1 teaspoon dry tarragon
1 clove garlic, minced
Directions
Mix all ingredients together thoroughly.
Use as a marinade for pork ribs, pork tenderloin, chicken breasts or chicken thighs.
Print