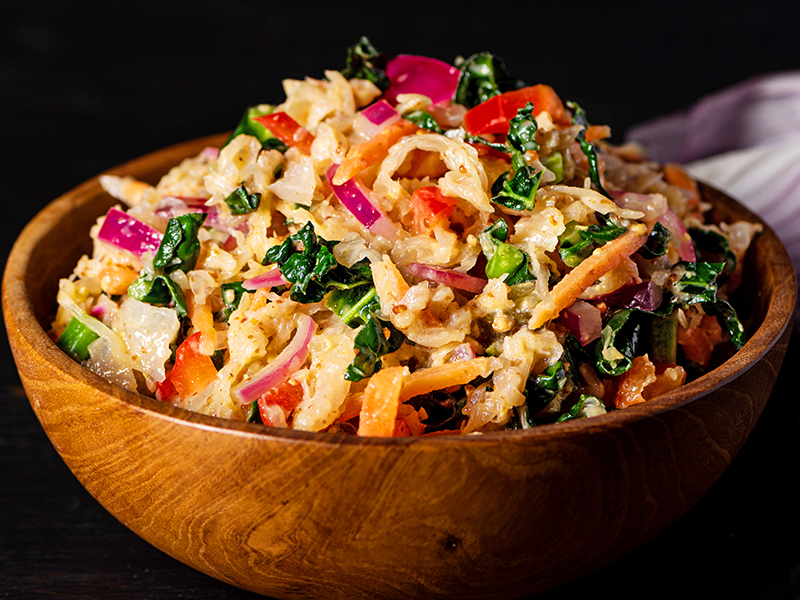 Bavarian Sauerkraut Salad
This unique side dish features a tasty blend of sauerkraut and vegetables.
Active Time: 10 Minutes
Total Time: 20 Minutes
Servings: 8–10
Ingredients
1 head green kale, cut in chiffonade
1 yellow onion, thinly sliced
2 tablespoons extra virgin olive oil
5 ounces matchstick carrots
1 large dill pickle, julienned
4 ounces prepared coleslaw dressing
4 tablespoons Plochman's Bourbon Mustard
1 tablespoons Plochman's Stone Ground Mustard
1 pound sauerkraut, drained
Directions
Sauté kale and onions in olive oil for about 5 minutes.
Mix kale-onion mixture thoroughly with all remaining ingredients.
Refrigerate until chilled, about 15 minutes. Serve chilled.
Print