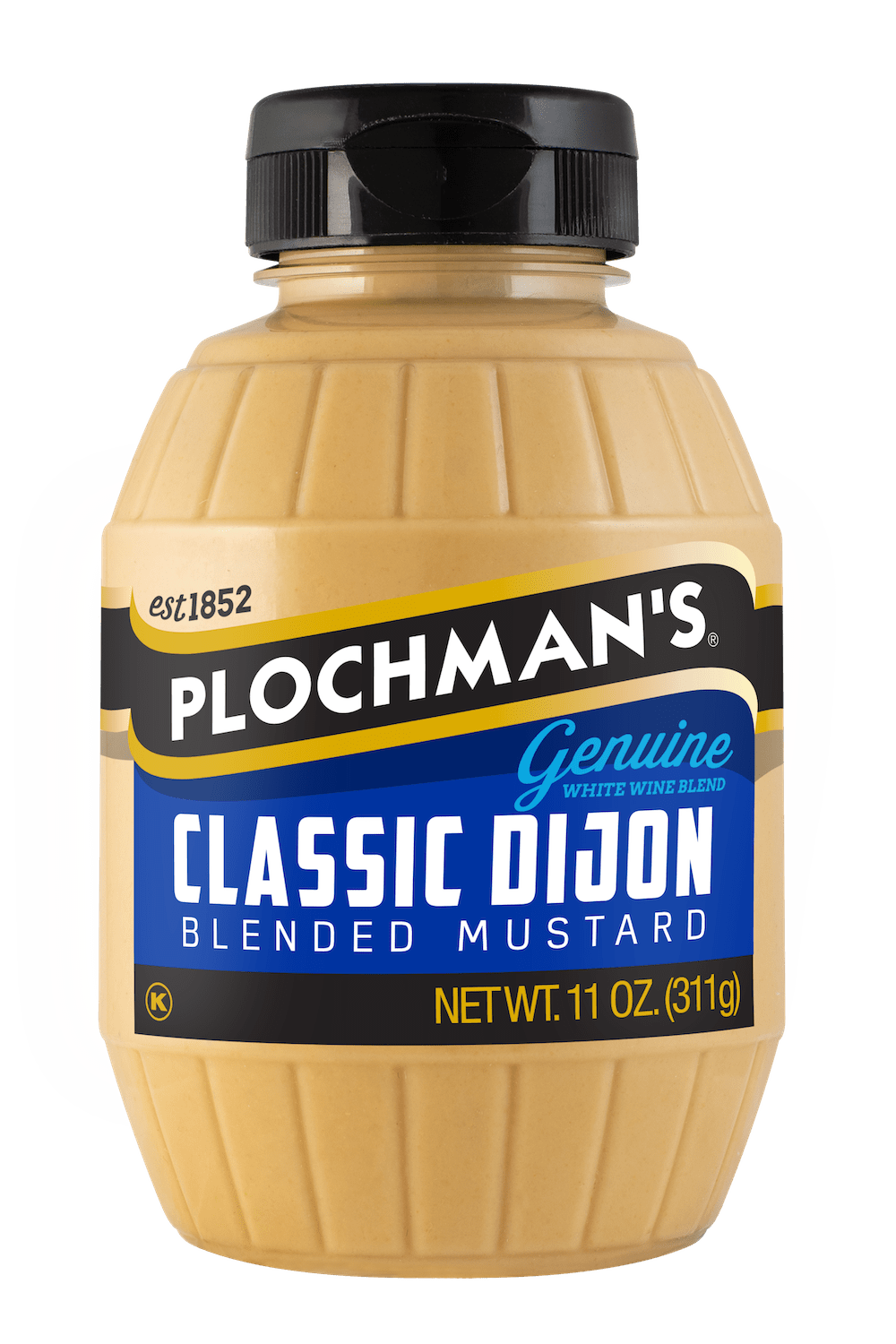 Creamy Sautéed Spinach & Fried Eggs
Plochman's Creamy Sautéed Spinach & Fried Eggs contain Dijon Mustard, olive oil, mustard seeds, spinach, bacon, thyme, eggs, and more.
Active Time: 15 Minutes
Total Time: 15 Minutes
Servings: 2
Ingredients
1 package (9 ounces) fresh spinach leaves
2 teaspoons plus 1 tablespoon olive oil
3 tablespoons half and half
1 teaspoon fresh thyme, chopped
5 teaspoons Plochman's Deli Dijon Mustard
salt and freshly ground black pepper, to taste
4 large eggs
1/2 pound cooked bacon, chopped
2 tablespoons fresh green onions, chopped (optional garnish)
Directions
In a skillet, toss spinach in 2 teaspoons olive oil over high heat until wilted, about 2 minutes. Scrape spinach into a sieve set over a bowl and press out liquid. Wipe skillet and keep it handy.
Transfer spinach to medium saucepan. Add half and half, thyme and mustard.
Stir over medium heat until thick, about 3 minutes. Season with salt and freshly ground black pepper. Remove from heat and cover to keep warm.
Heat remaining 1 tablespoon oil in the reserved skillet over medium-high heat. Crack eggs into skillet. Fry until whites are cooked through, about 3–4 minutes.
Divide spinach between 2 plates, spreading out to provide a base for the eggs. Top each spinach plate with 2 eggs and bacon pieces. If desired, sprinkle with green onions.
Print