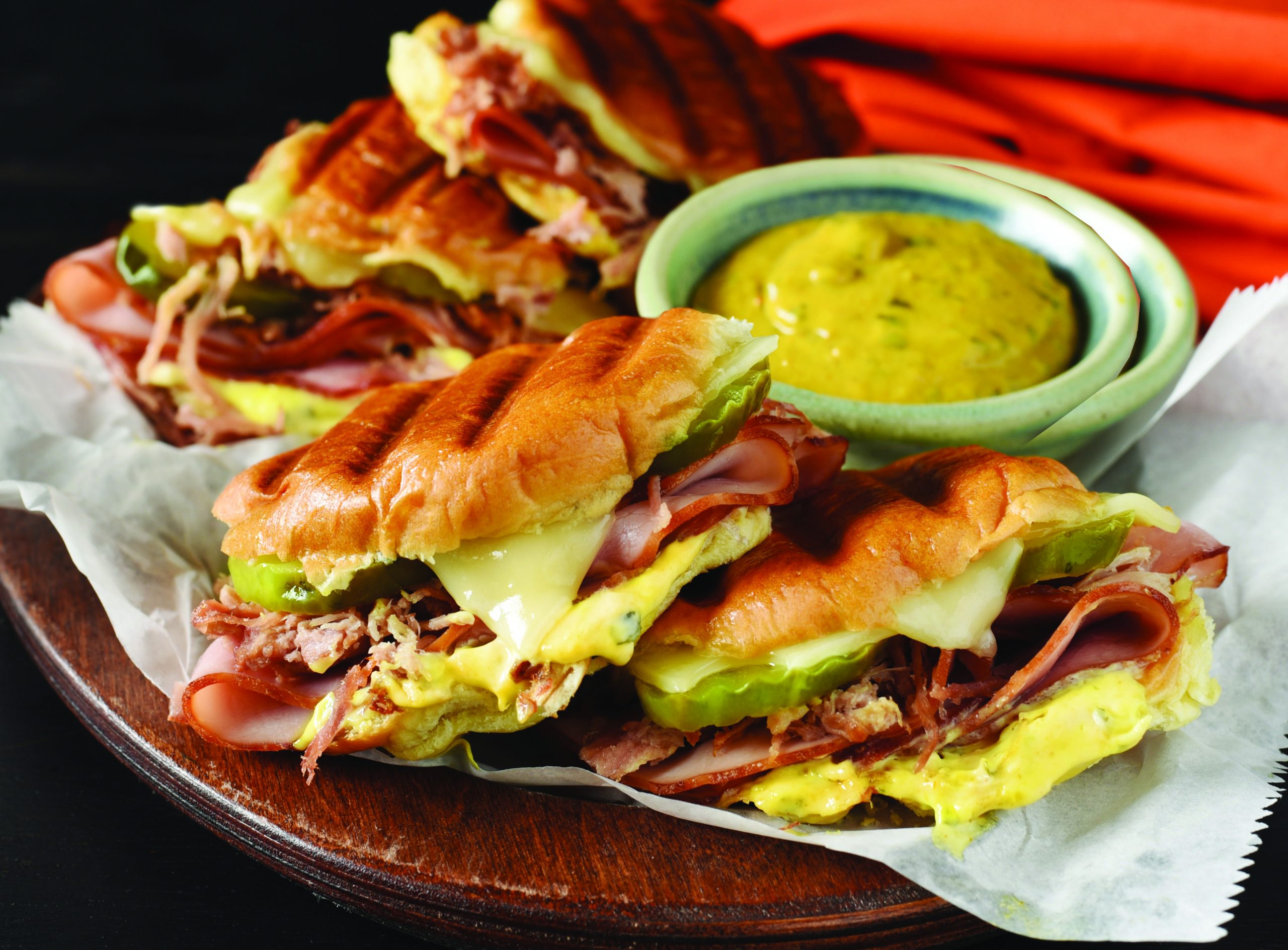 Grilled Cuban Mustard Sliders
A snack or appetizer version of the classic Cuban Sandwich, these sliders are savory, sweet, salty, a little spicy, and warm, crispy, and cheesy.
Total Time: 15 Minutes
Servings: 4 Sliders
Ingredients
4 tablespoons mayonnaise
2 tablespoons Plochman's Cuban Mustard
4 slider buns, sliced in half
¼ pound smoked deli ham, thinly sliced
¼ pound roast pork, thinly sliced
8 slices Swiss cheese
½ cup hamburger dill pickle chips
Directions
Mix mayonnaise and mustard together and spread onto

bottom half of the buns.

Evenly layer ham, roast pork, 1 slice of cheese and dill pickle chips on top of the mayonnaise-mustard spread.
Top with remaining slice of cheese and bun tops.
Place sandwiches in a preheated panini press and cook until bread is crispy and cheese is melted, about 5 minutes.
Serve with a side of Plochman's Cuban Mustard for dipping.
Print