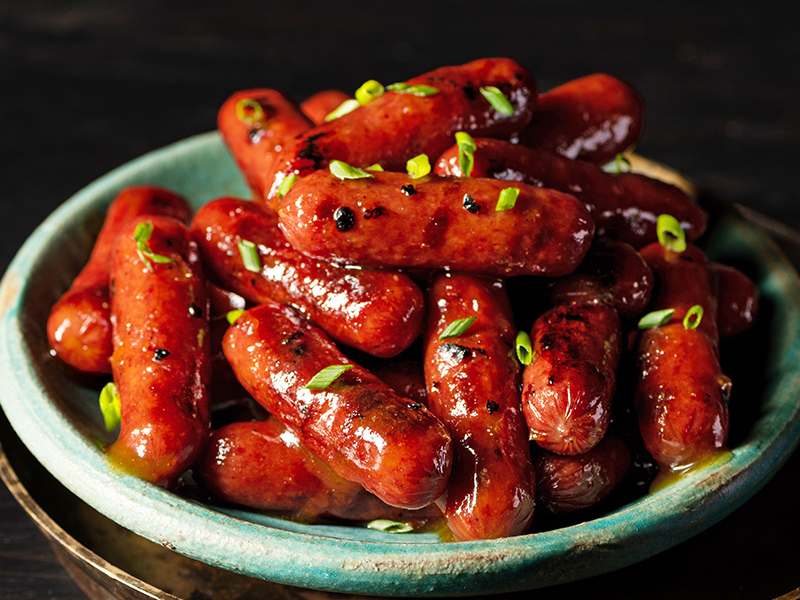 Sweet & Savory Glazed Cocktail Sausages
Plochman's Sweet & Savory Glazed Cocktail Sausages contain smoked cocktail sausages, Deli Dijon Mustard, apricot preserves, ketchup, and garlic powder.
Active Time: 30 Minutes
Total Time: 30 Minutes
Servings: 8–10
Ingredients
2 tablespoons Plochman's Deli Dijon Mustard
1/2 cup apricot preserves
1/4 cup ketchup
1 teaspoon garlic powder
1 pound smoked cocktail sausages
Directions
Whisk together mustard, preserves, ketchup and garlic powder.
Place cocktail sausages in a saucepan over medium heat. Pour mustard mixture over sausages and heat until hot, stirring occasionally.
Remove from heat and serve on toothpicks.
Try It Another Way
Pour whisked mustard mixture and cocktail sausages into a slow cooker. Cook on high for 2–3 hours, or until cocktail sausages are warmed through.
Print