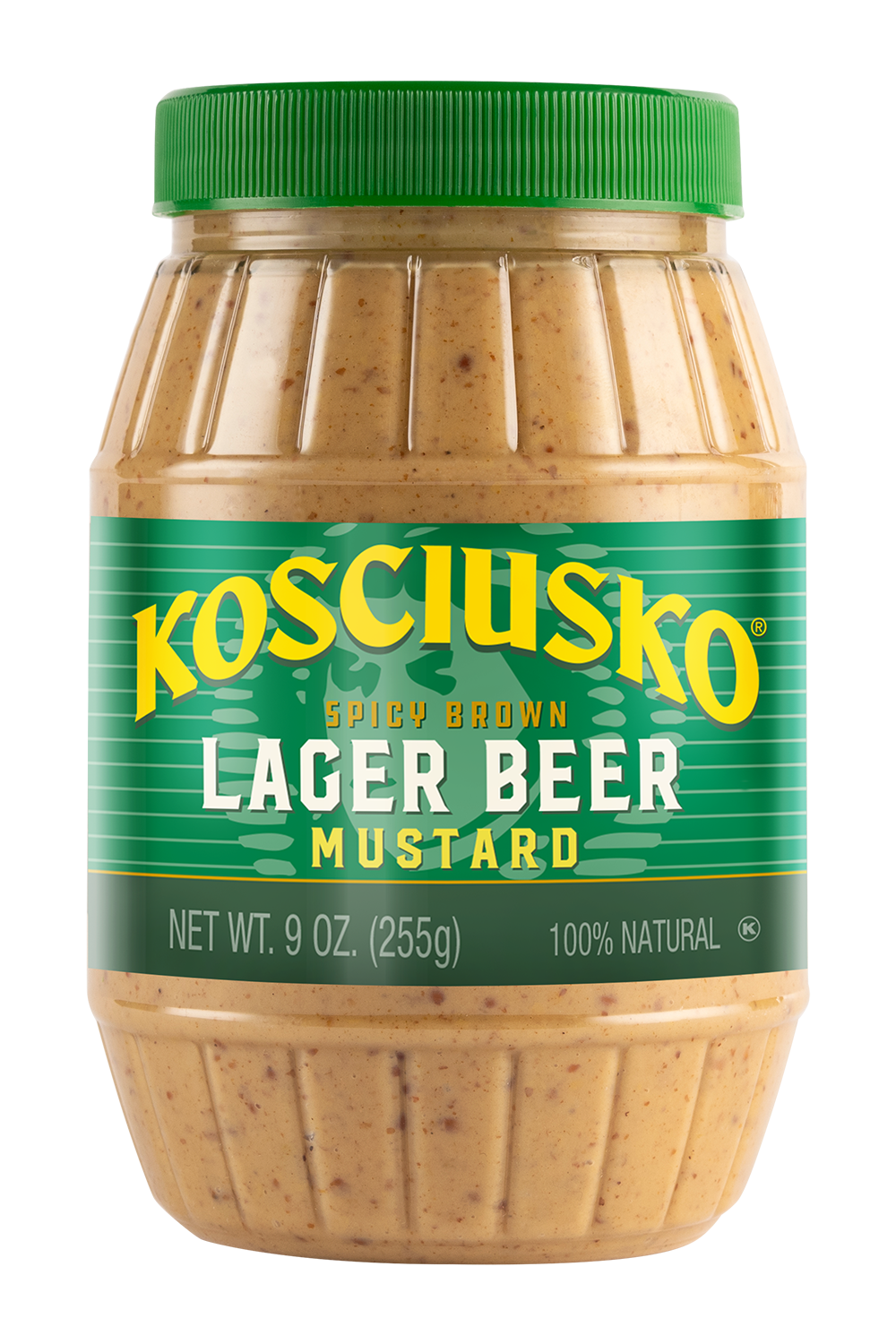 Creamy Macaroni Picnic Salad
Kosciusko Spicy Brown Beer Mustard by Plochman's elevates this basic macaroni salad recipe to tasty heights!
Active Time: 5 Minutes
Total Time: 15 Minutes
Servings: 8–10
Ingredients
1 pound elbow macaroni, cooked al dente
1 cup celery, diced
2 cans (8 ounces) albacore tuna, drained
1/4 cup canned red pimento, rinsed well and diced
1/2 cup sweet pickle relish
1/2 cup green onions, diced
2 tablespoons Plochman's Kosciusko Spicy Brown Beer Mustard
1 cup mayonnaise
salt and pepper, to taste
Directions
Cook macaroni according to package directions. Drain and cool under cold water.
In a large mixing bowl, mix macaroni with remaining ingredients.
Try It Another Way
Swap out tuna for diced ham or chicken.
Print