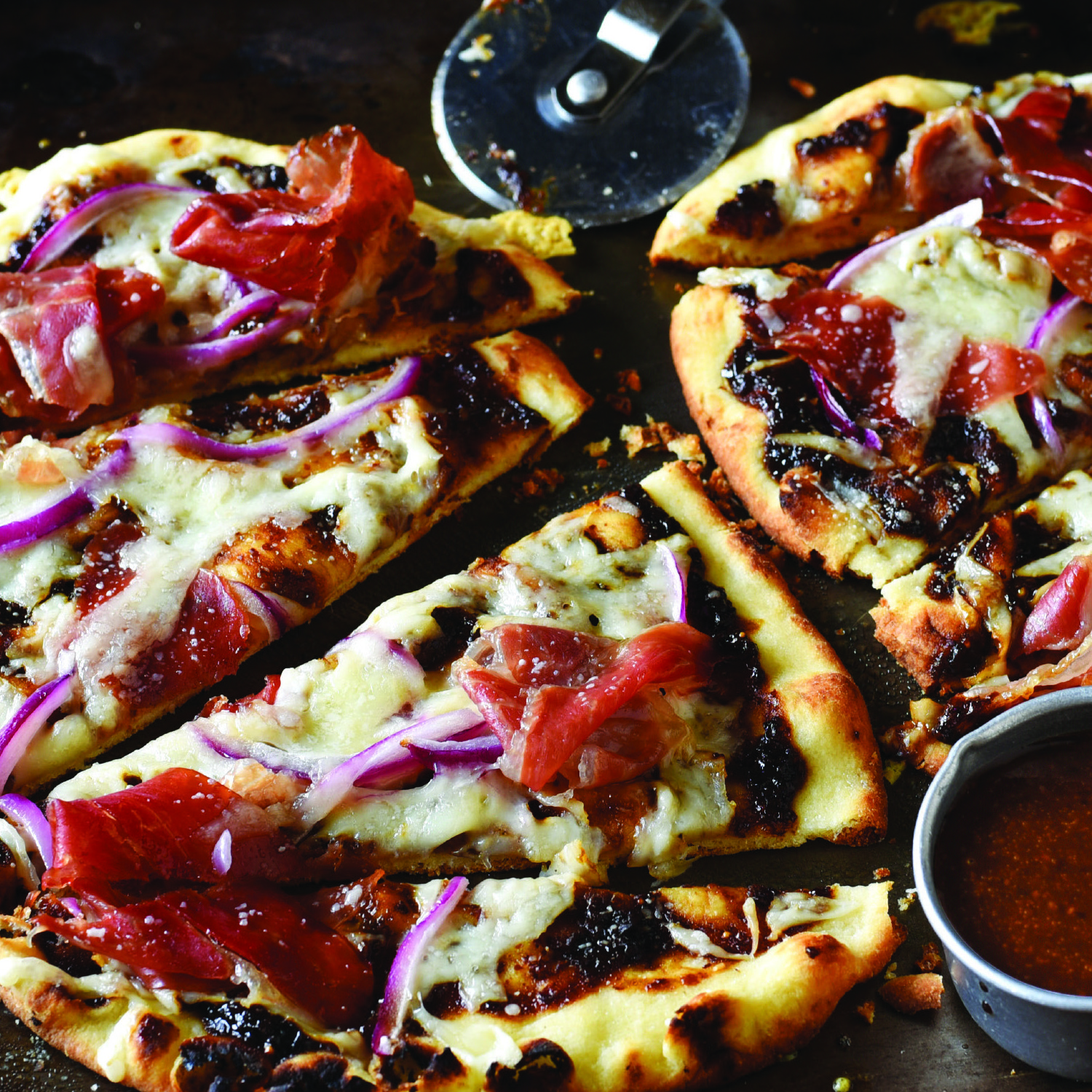 Plochman's Mustard, Fig, and Prosciutto Flatbread
Ingredients
2 Tbsp Plochman's Stone Ground Mustard
2 Tbsp store-bought fig spread
4 oz. prosciutto ham, very thin sliced
3–4 oz. Brie cheese, sliced
1–2 oz. red onion, shaved
1 each Flat bread
Directions
Preheat oven to 375°F.
Place flat bread on a pan.
Mix Stone Ground Mustard with fig spread and spread on flatbread, coating evenly to near the edge.
Spread the slices of Brie cheese evenly over the bread and top evenly with the shaved prosciutto and red onions.
Bake for 8-12 minutes until the cheese is melted and browning on the bread edges.
Cut into bit size squares for serving.
Print