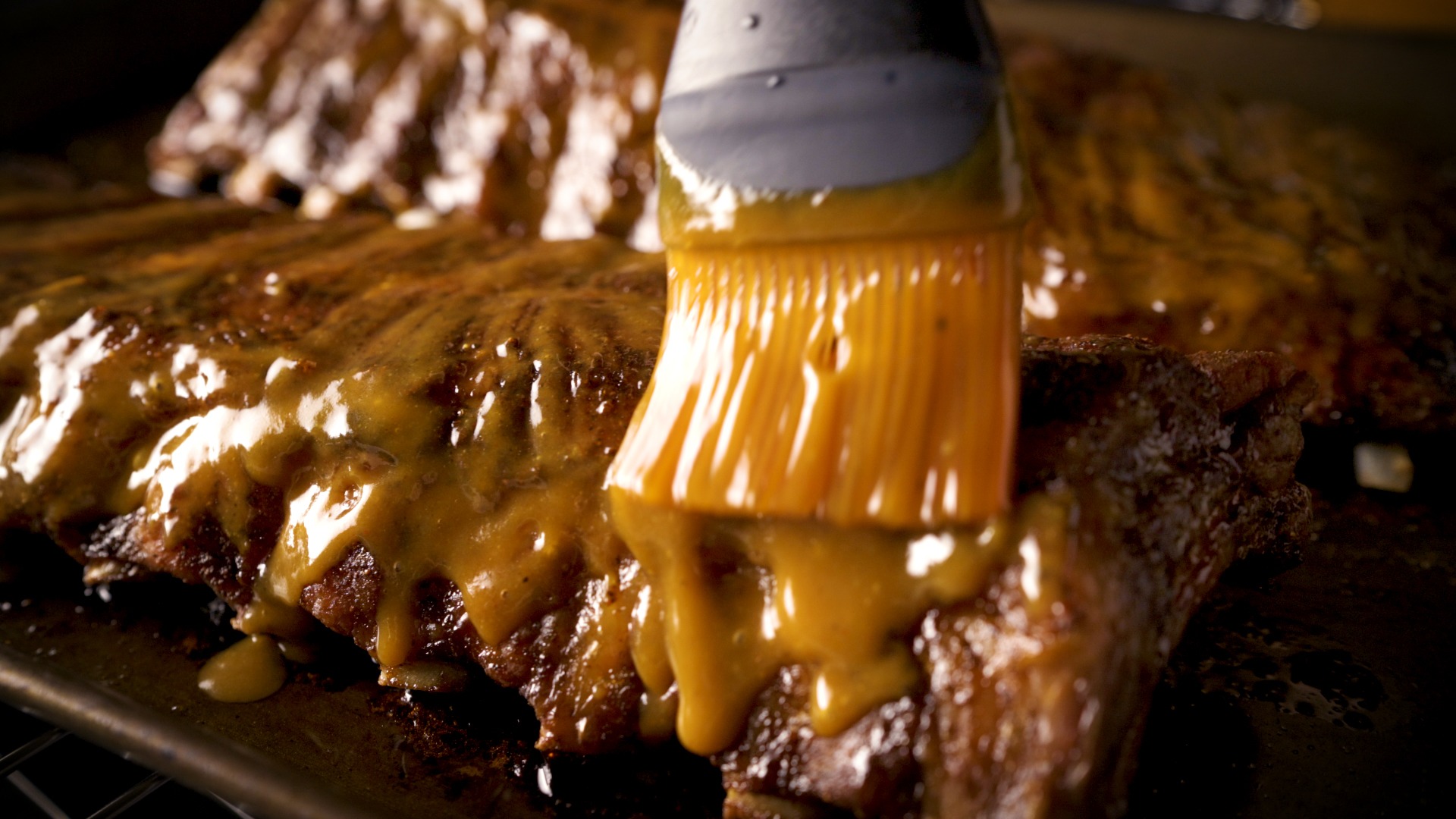 Yellow Barrel Barbecue Sauce
Plochman's Yellow Barrel Barbecue Sauce is a mix of Mild Yellow Mustard, ketchup, cider vinegar, light brown sugar, Worcestershire sauce, and black pepper.
Active Time: 5 Minutes
Total Time: 15 Minutes
Servings: 6–8
Ingredients
1 cup Plochman's Mild Yellow Mustard
1 cup ketchup
1 cup cider vinegar
1/4–1/2 cup packed light brown sugar
1/4 cup (1/2 stick) butter
1 tablespoon Worcestershire Sauce
1/2 teaspoon cayenne pepper
1/2 teaspoon black pepper
Directions
Combine all ingredients in large saucepan. Heat to boiling.
Reduce heat and simmer uncovered for 10 minutes. Stir occasionally.
Serve with cooked shredded beef, pork or chicken.
Print