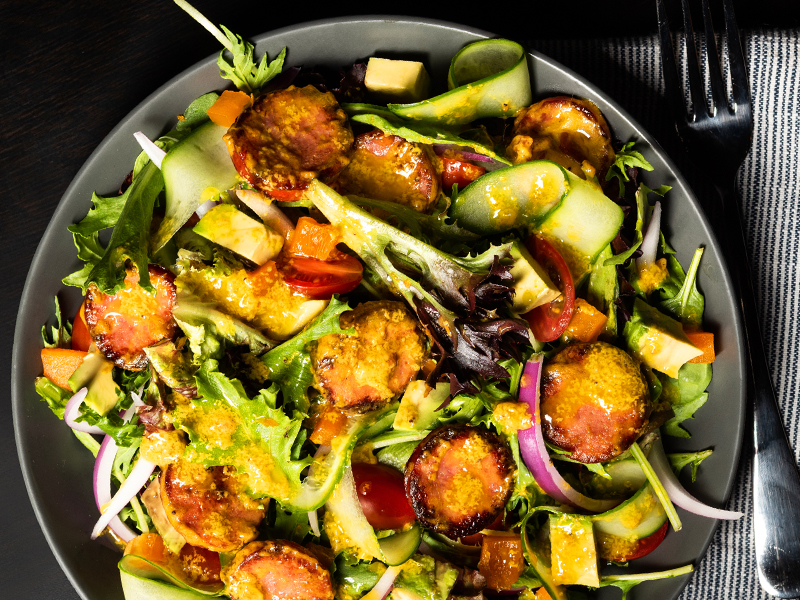 Sizzling Summer Sausage Salad
Grab a bottle of The Works, and then coat, grill, and slice those sausages before tossing in a veggie salad to create any omnivore's dream.
Active Time: 10 Minutes
Total Time: 20 Minutes
Servings: 4
Ingredients
1 tbsp olive oil
400g pork sausages
1/4 cup Plochman's The Works Mustard
1 red onion, roughly chopped
16 cherry tomatoes
3 spring mix lettuce
1 orange bell pepper
1 large avocado
1 cucumber
Directions
Preheat your grill to 375°F.
Place sausages in aluminum pan/foil and generously coat sausages with The Works mustard and olive oil mixture.
Mix together fresh veggies
Grill the sausages for 10–15 minutes (depending on size and thickness), then slice into individual bite sizes, toss into salad, mix in extra The Works mustard (if any, for additional flavoring) and serve.
Print