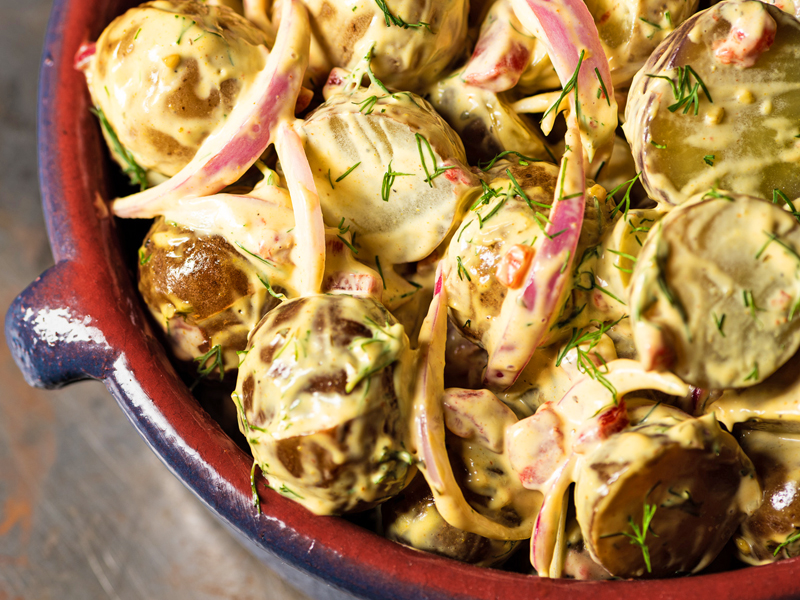 Spicy Cuban Potato Salad
A zesty twist on potato salad!
Active Time: 10 Minutes
Total Time: 40 Minutes
Servings: 4
Ingredients
1 pound medium red potatoes
1/2 cup red pimento, drained and diced
2 cups Bermuda onions, chopped and blanched
1/4 cup pimento-stuffed green olives, sliced
1/2–3/4 cup mayonnaise
3 tablespoons Plochman's Cuban Mustard
2 tablespoons fresh dill, minced
salt and pepper, to taste
Directions
Boil potatoes in a large pot of generously salted water until you can easily push a fork through a potato's center, about 10–15 minutes. Drain potatoes and place on a baking sheet. Let cool in the refrigerator.
Meanwhile, thoroughly mix all remaining ingredients to create a creamy sauce.
Cut cooled potatoes into quarters, then mix gently with the sauce, being careful not to break up the potatoes.
Print