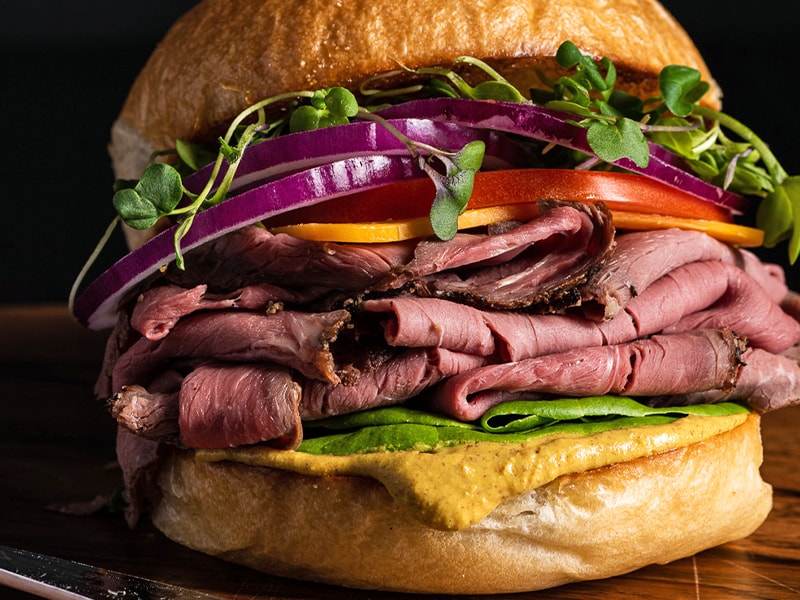 Spicy Horseradish Roast Beef Sandwich
All hands on deck for this thick, layered roast beef sandwich that gives you a kick so good, you'll plead for more.
Active Time: 10 Minutes
Total Time: 10 Minutes
Servings: 2
Ingredients
2 kaiser rolls
2 tablespoons Plochman's Spicy Horseradish Mustard
2 green lettuce leaves
4 cheddar cheese slices
4 tomato slices
12 ounces roast beef, thinly sliced
4 thin slices red onion
Garnish with micro greens
Directions
Cut rolls in half. Spread top and bottom halves with mustard.
Top bottom rolls with lettuce, cheese, tomato, roast beef and sliced onion.
Place top rolls on top.
Print