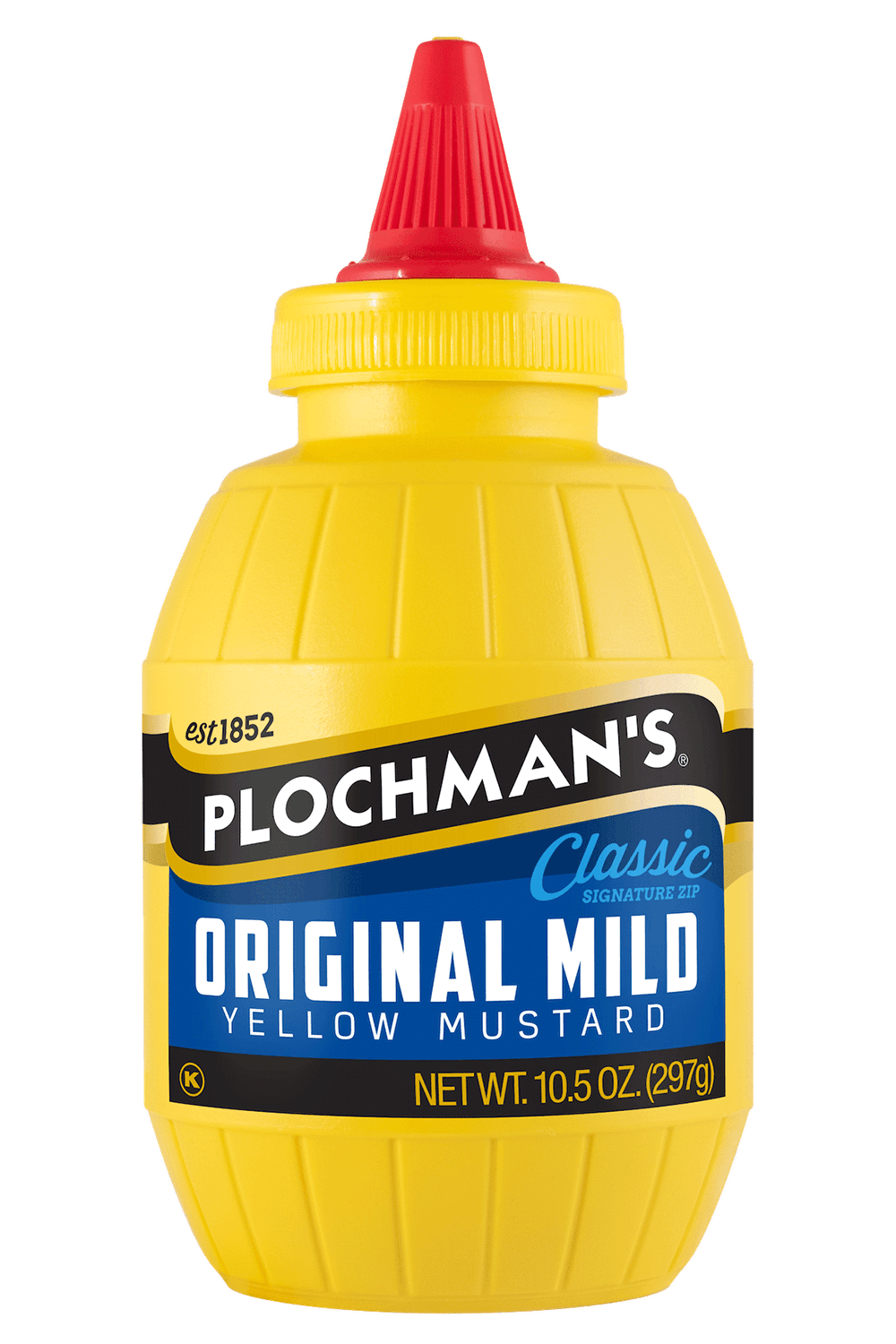 Apricot Mustard Glaze
Plochman's Apricot Mustard Glaze is a combination fo Mild Yellow Mustard, dark brown sugar, cider vinegar, apricot preserves—perfect to serve with ham.
Active Time: 5 Minutes
Total Time: 5 Minutes
Servings: 8–10
Ingredients
3/4 cup apricot preserves
1/3 cup Plochman's Mild Yellow Mustard
1/3 cup packed dark brown sugar
1 tablespoon cider vinegar
Directions
Mix together all ingredients.
Brush over ham during the last 30–60 minutes of baking.
Glazes a 9-pound ham.
Try It Another Way
Use as a glaze for grilled or baked pork chops.
Print