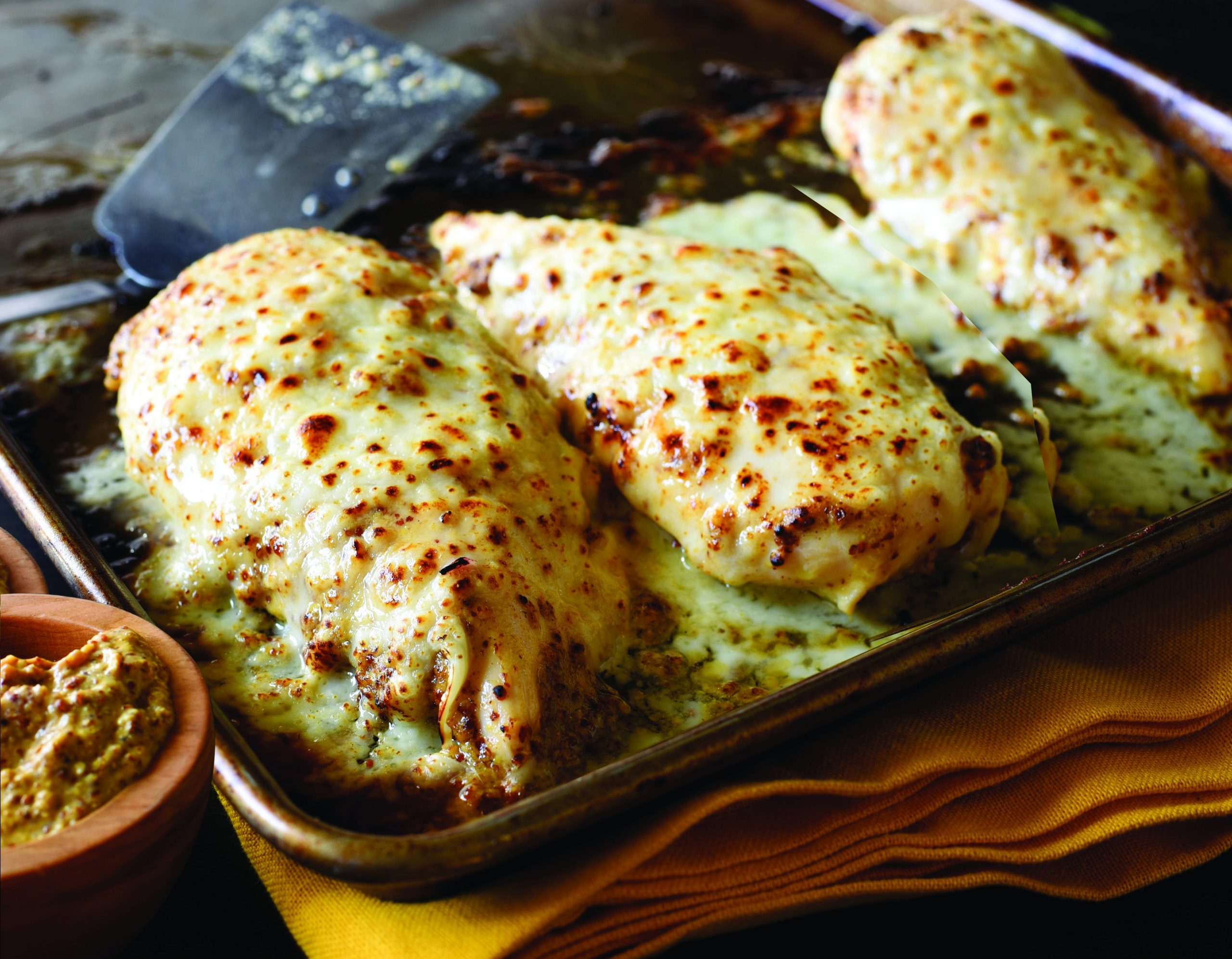 Cheesy Baked Mustard Chicken
Creamy, cheesy baked chicken breast recipe.
Active Time: 30 Minutes
Total Time: 2 Hours
Servings: 2-3
Directions
To create chicken marinade, combine the first four ingredients in a

medium bowl and mix well.

Pour marinade into a plastic zipper bag and add chicken, sealing out as much air as possible.
Let chicken marinate in the refrigerator for at least 1 hour, or up to one day.
Preheat oven to 350º.
Place chicken breasts in an oiled baking dish, discarding marinade and bake for 30-35 minutes, or until internal temperature reaches 165º.
To serve, brush with additional 1 tbsp. mustard, top each piece with two slices of cheese and broil until browned and melted.
Print