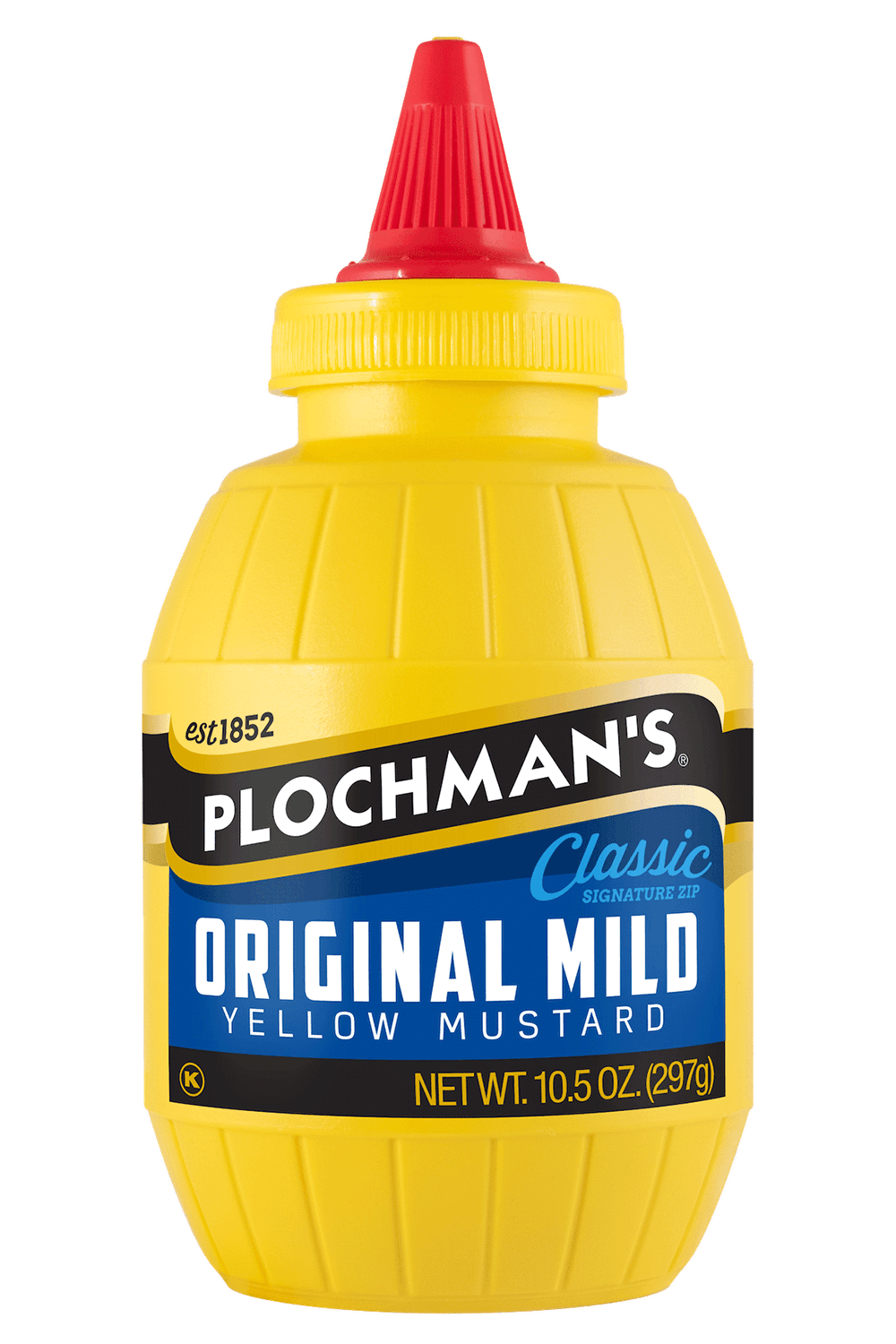 Creamy Mustard Chicken
Plochman's Creamy Mustard Chicken is a blend of Mild Yellow Mustard, Natural Stone Ground Mustard, white vinegar, and more flavorful ingredients.
Active Time: 20 Minutes
Total Time: 3 Hours, 20 Minutes
Servings: 8–10
Ingredients
1/4 cup Plochman's Mild Yellow Mustard
1/2 cup Plochman's Original Stone Ground Mustard
3 tablespoons white vinegar
1 tablespoon shallots, minced
1 tablespoon sugar
1 clove garlic, minced
6 boneless skinless chicken breasts, halved
1/4 cup mayonnaise
1/4 cup sour cream or plain yogurt
Directions
Combine first 6 ingredients to make Tangy Stone Ground Mustard Marinade. Set aside 1/3 cup marinade.
Place chicken in an 8-inch glass baking dish. Pour marinade (minus 1/3 cup reserved) over chicken, turning to coat.
Mix together reserved 1/3 cup marinade, mayonnaise and sour cream or yogurt.
Refrigerate chicken and mayonnaise mixture for 2–4 hours.
Remove chicken from marinade. Grill chicken over medium-high heat until cooked through, about 10–15 minutes, flipping once.
Serve with mayonnaise mixture.
Try It Another Way
Bake chicken uncovered at 450°F for 15–20 minutes.
Print