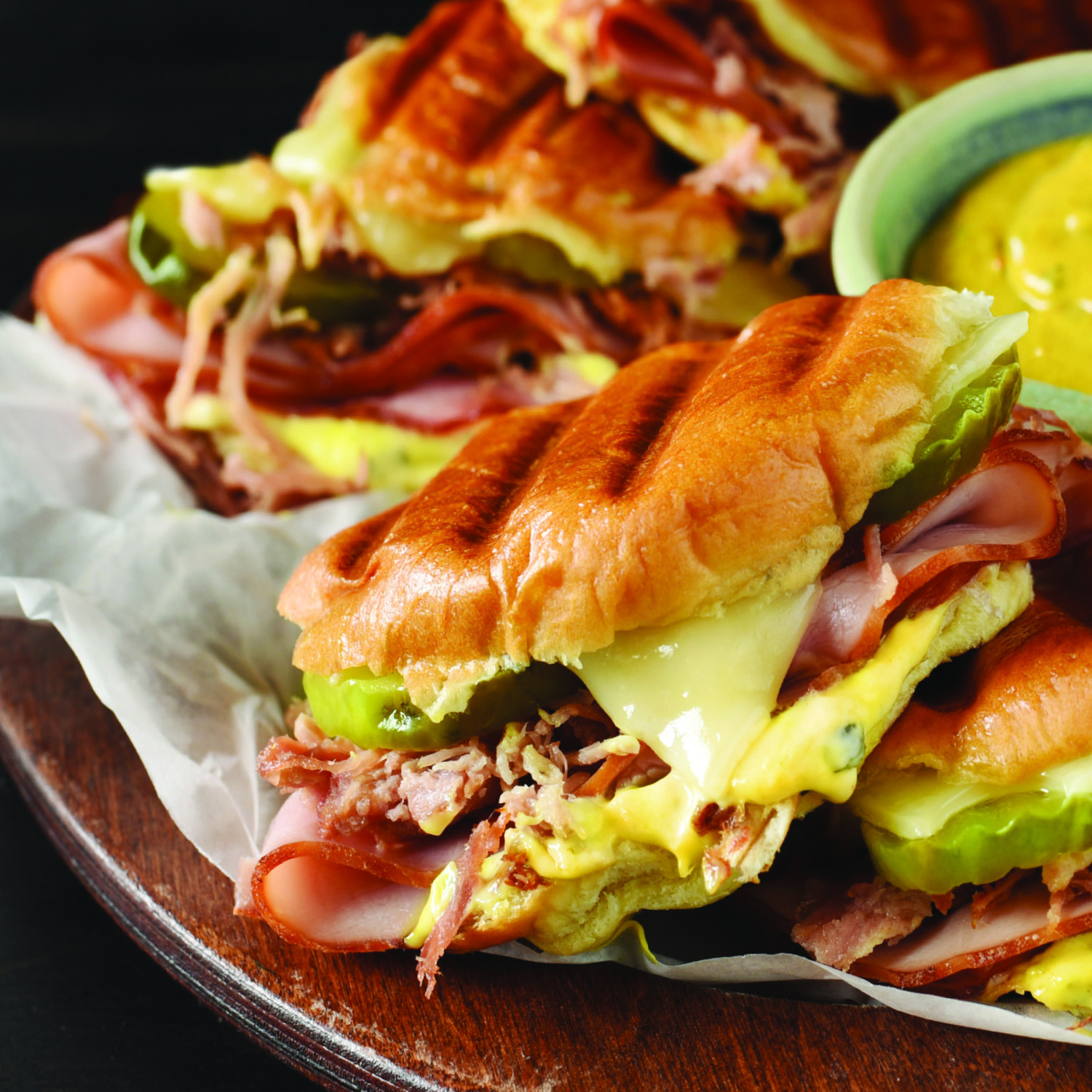 Cuban Style Mustard Panini
Experience a classic taste of Cuba highlighted by Plochman's Cuban Mustard.
Active Time: 5 Minutes
Total Time: 15 Minutes
Servings: 2
Ingredients
2 tablespoons Plochman's® Cuban Mustard
4 tablespoons mayonnaise
2 large sandwich rolls, cut in half lengthwise
¼ pound smoked ham
¼ pound roasted pork, thinly sliced
4 dill pickle spears
8 slices Swiss cheese
Directions
Preheat panini press.
Mix mustard and mayonnaise. Spread mustard mixture on inner edges of rolls.
Layer bottom rolls with ham, roasted pork, pickles and cheese. Place top rolls on top.
Cook in panini press until bread is crispy and cheese has melted, about 5–6 minutes.
Print