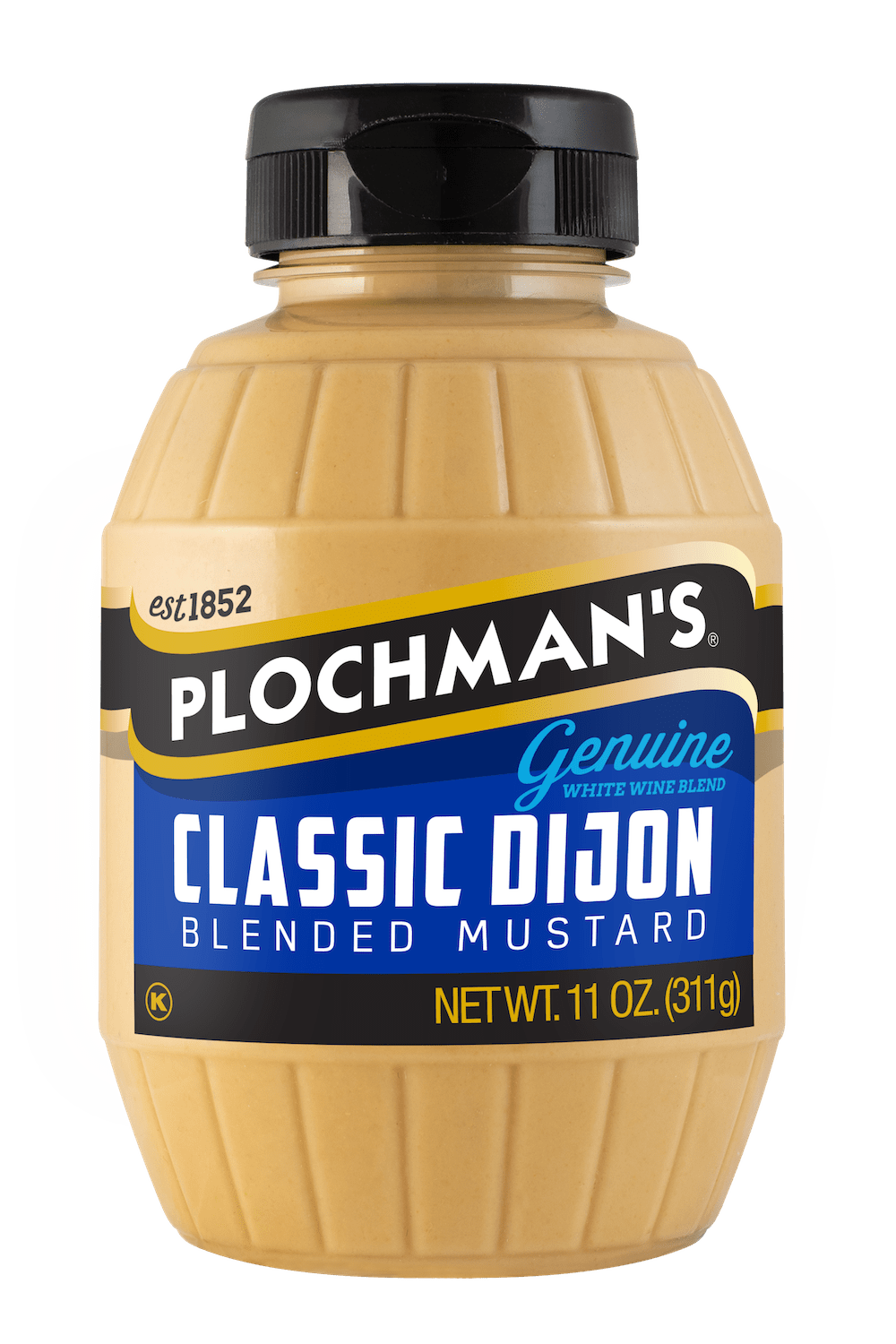 Dijon Salmon Salad
Plochman's Dijon Salmon Salad is a mix of boneless salmon filet, mixed greens, red skinned new potatoes, cucumber slices, and plum tomatoes.
Active Time: 5 Minutes
Total Time: 15 Minutes
Servings: 4
Ingredients
1 pound boneless salmon fillet
1/2 cup olive oil
1/3 cup lemon juice
3 tablespoons Plochman's Deli Dijon Mustard
1 tablespoon water
2 teaspoons fresh tarragon, minced (or 3/4 teaspoon dried tarragon)
1/2 teaspoon sugar
1/4 teaspoon salt
6 new potatoes, cooked and sliced
1 cup fresh green bean pieces, cooked and chilled
1 cup seedless cucumber slices
2 plum tomatoes, sliced
6 cups mixed greens, torn
Directions
Grill salmon until the fish flakes easily with a fork, about 10 minutes.
Meanwhile, whisk together the next 7 ingredients for the mustard vinaigrette.
Place greens on individual serving plates. Arrange potatoes, green beans, cucumber and tomatoes over greens.
Break cooked salmon into chunks with a fork and arrange on salads.
Drizzle salads with vinaigrette.
Try It Another Way
Swap out salmon for 1 pound chicken breast. Grill chicken breast 5–7 minutes on each side, or until center is no longer pink.
Print