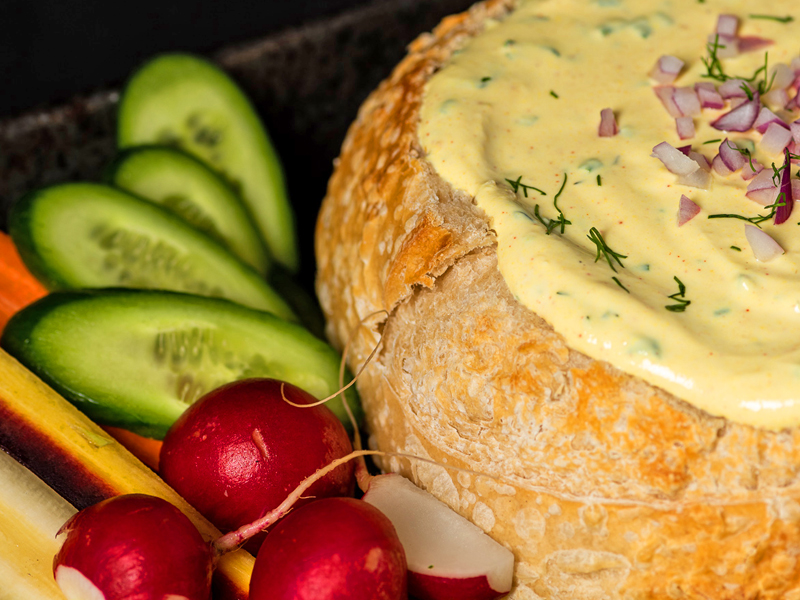 Garden Herb Vegetable Dip
Plochman's Garden Herb Vegetable Dip is a blend of nonfat yogurt, Mild Yellow Mustard, green onion or chives, parsley, garlic salt, and cayenne pepper.
Active Time: 5 Minutes
Total Time: 2 Hours
Servings: 8–10
Ingredients
1 carton (8 ounces) nonfat yogurt
3 tablespoons Plochman's Mild Yellow Mustard
2 tablespoons minced green onion or fresh chives
2 tablespoons minced fresh parsley
1 teaspoon fresh dill
1/4 teaspoon garlic salt
1/8 teaspoon cayenne pepper
fresh vegetables (carrots, snow peas, celery, etc.), for dipping
Directions
Mix all ingredients together, except for the vegetables.
Chill for at least 2 hours.
Serve chilled with fresh vegetables.
Print