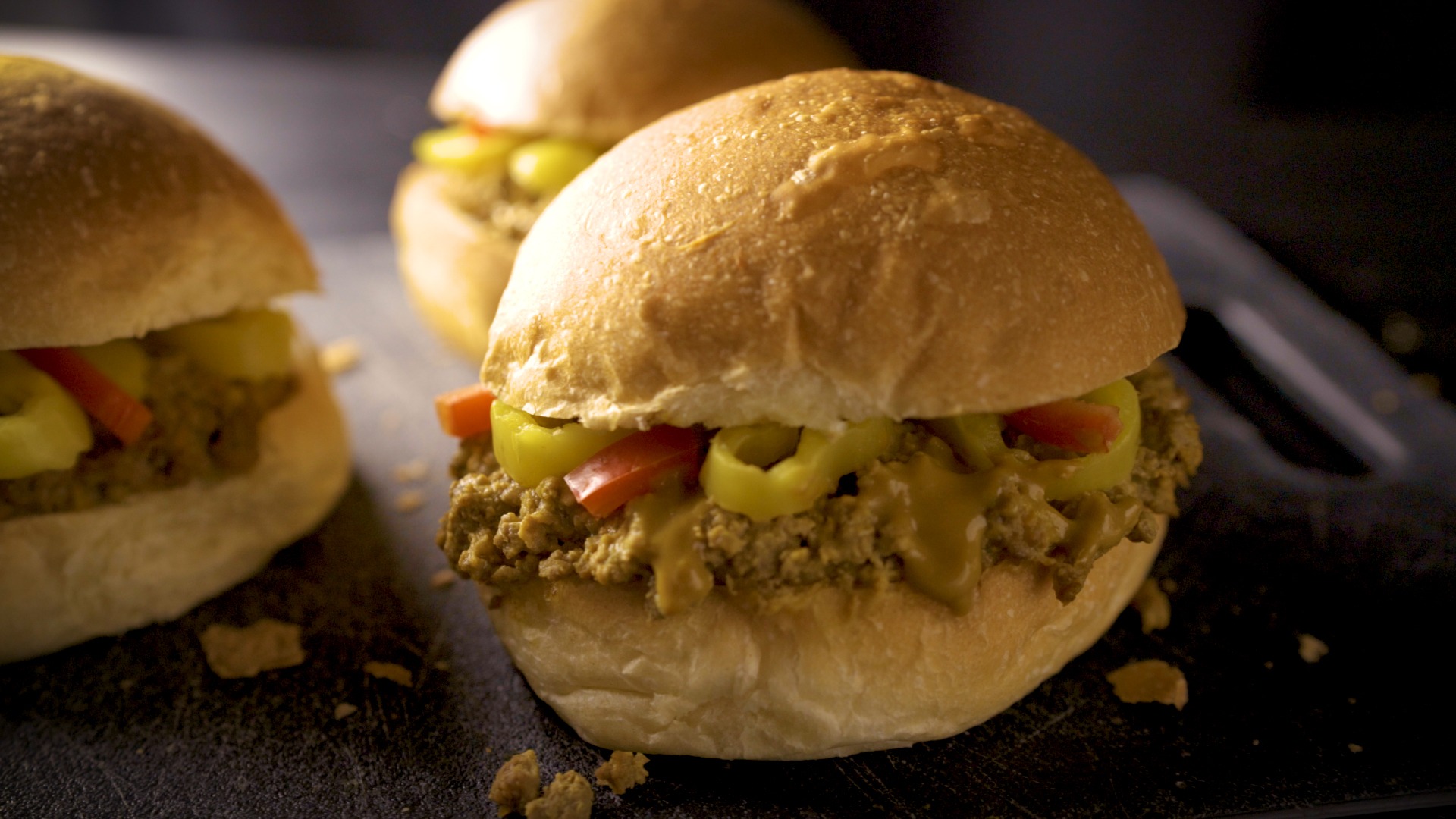 Golden Baked Mustard Sliders
Plochman's Golden Baked Mustard Sliders contain lean ground beef, Mild Yellow Mustard, cheddar cheese, onion soup mix, and mini dinner rolls.
Active Time: 10 Minutes
Total Time: 45 Minutes
Servings: 10
Ingredients
1 pound lean ground beef
1/2 cup Plochman's® Mild Yellow Mustard
2 cups (8 ounces) shredded cheddar cheese
1 envelope (1–1 1/2 ounces) onion soup mix
10 mini dinner rolls
Directions
Preheat oven to 425°F.
Combine ground beef, mustard, cheese and soup mix.
Cut rolls in half horizontally, keeping bottom rolls connected. Remove top layer of rolls.
Place bottom rolls in baking dish. Divide beef mixture evenly among buns. Add top rolls and cover tightly with foil.
Bake until meat is fully cooked, about 30–40 minutes.
Cut rolls apart and serve.
Print