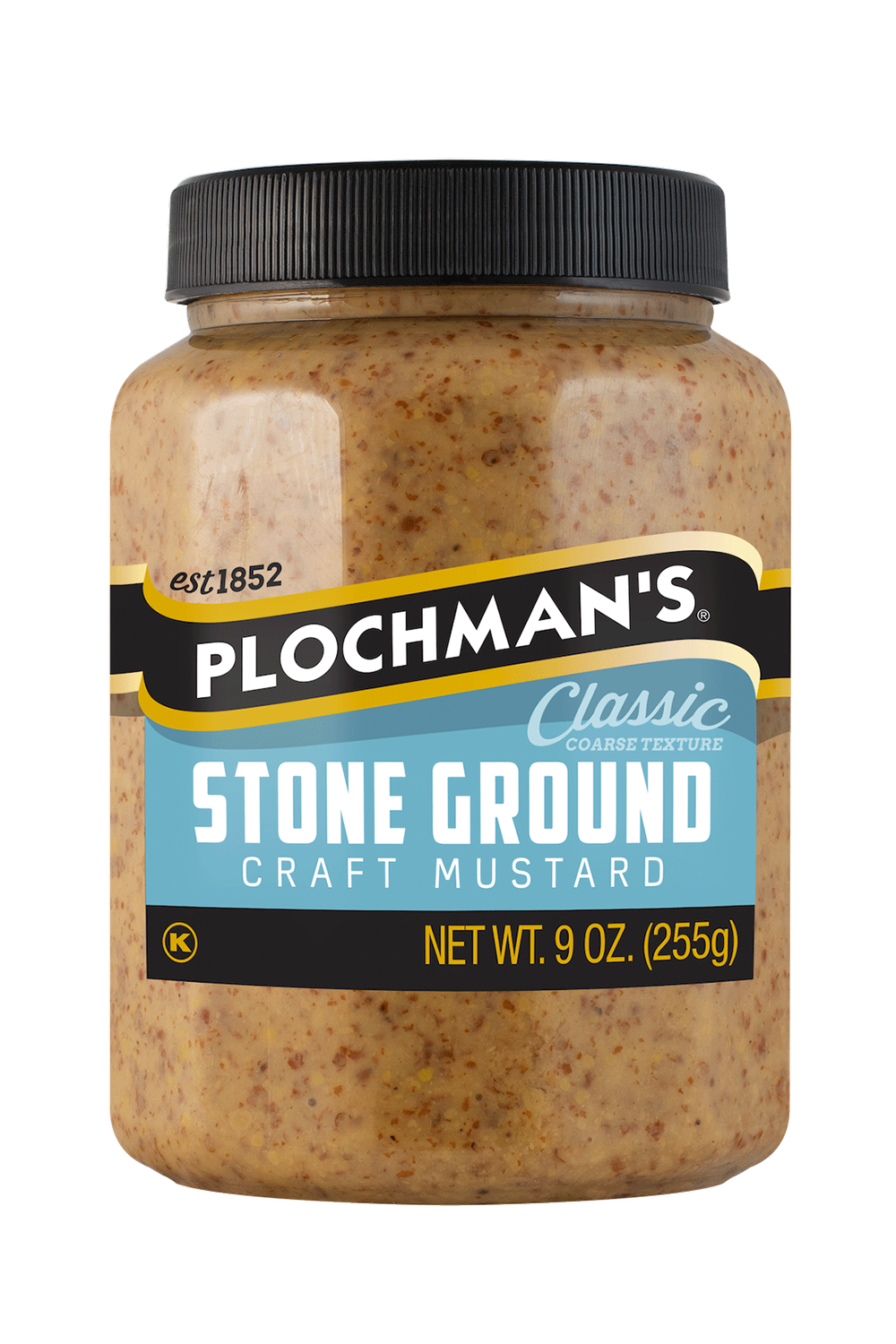 Sweet & Spicy Glazed Chicken
Plochman's Sweet & Spicy Glazed Chicken contains pieces of chicken, Natural Stone Ground Mustard, and light brown sugar.
Active Time: 5 Minutes
Total Time: 25 Minutes
Servings: 4
Ingredients
2 pounds chicken breast or thighs
1/2 cup Plochman's Stone Ground Mustard
1/2 cup firmly packed light brown sugar
Directions
Preheat oven to 325°F.
Place chicken in a shallow, oven-safe dish.
Mix mustard and sugar together until smooth to make the Sweet & Spicy Stone Ground Mustard Glaze. Pour half of glaze over chicken.
Bake uncovered for 10 minutes. Turn chicken over and cover with remaining half of glaze.
Cook for an additional 10 minutes, or until chicken is cooked through.
Try It Another Way
Let chicken marinate in glaze for 1–2 hours. Then, grill chicken in foil packets until cooked through, about 10–12 minutes.
Print