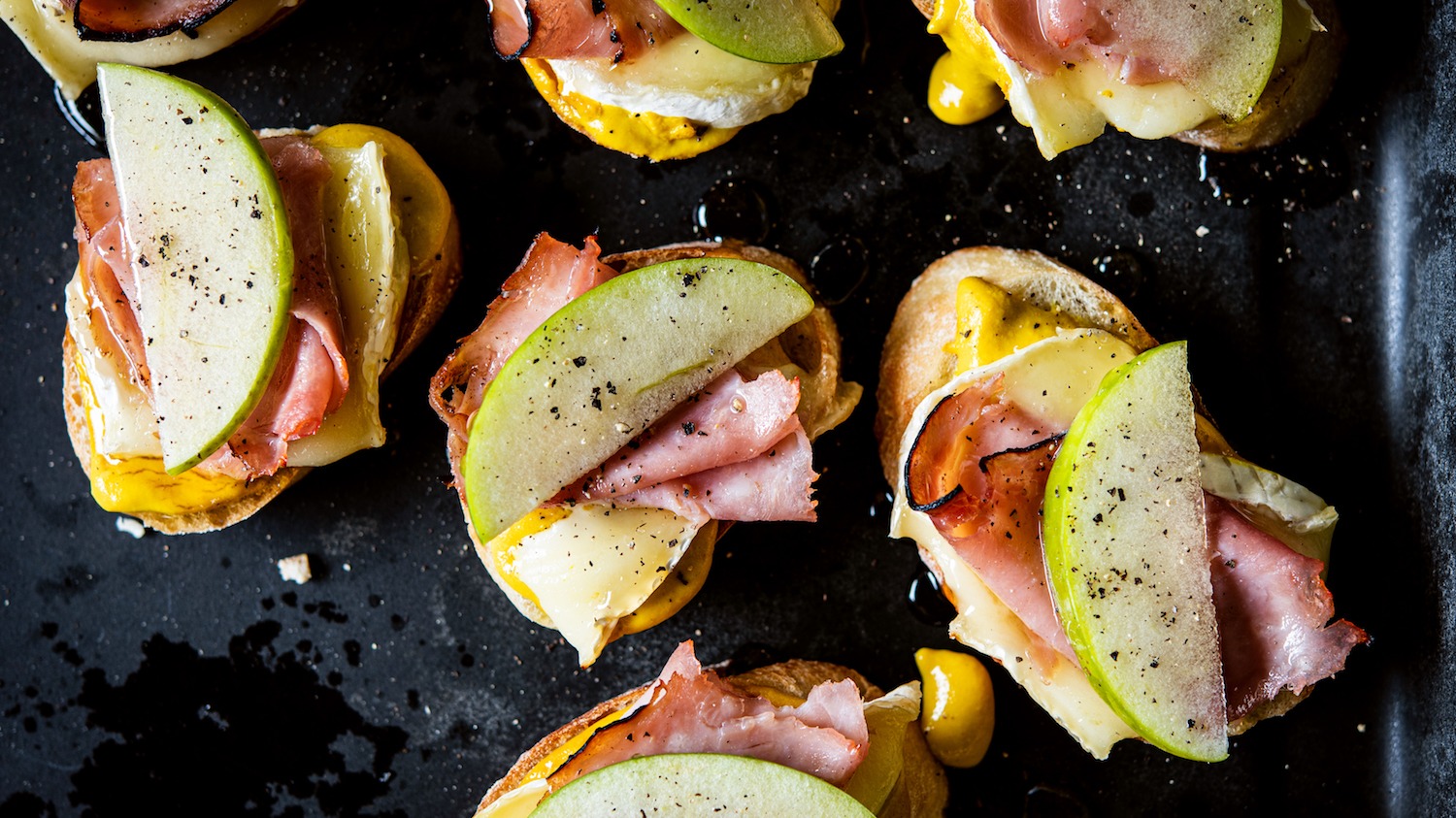 Ham, Brie & Apple Bites
This appetizer or small plate item is a delicious mouthful! The ham pulls the sandwich together by balancing the sweet apple and tangy mustard.
Active Time: 10 Minutes
Total Time: 10 Minutes
Servings: 12
Ingredients
12 thin green apple slices
4 ounces pineapple juice
12 slices French baguette bread
6 tablespoons Plochman's Mild Yellow Mustard
1/4 pound smoked ham, thinly sliced
1/4 pound brie cheese, cut into 12 wedges
1 tablespoon honey
black pepper to taste
Directions
Dip apple slices in pineapple juice to prevent browning. Pat dry.
Spread each baguette slice with mustard.
Layer baguette slices with apple, ham and brie.
Drizzle with honey and black pepper to taste.
Kick It Up a Notch
After bites are assembled, broil in the oven until the brie begins to melt, about 3–5 minutes.
Print