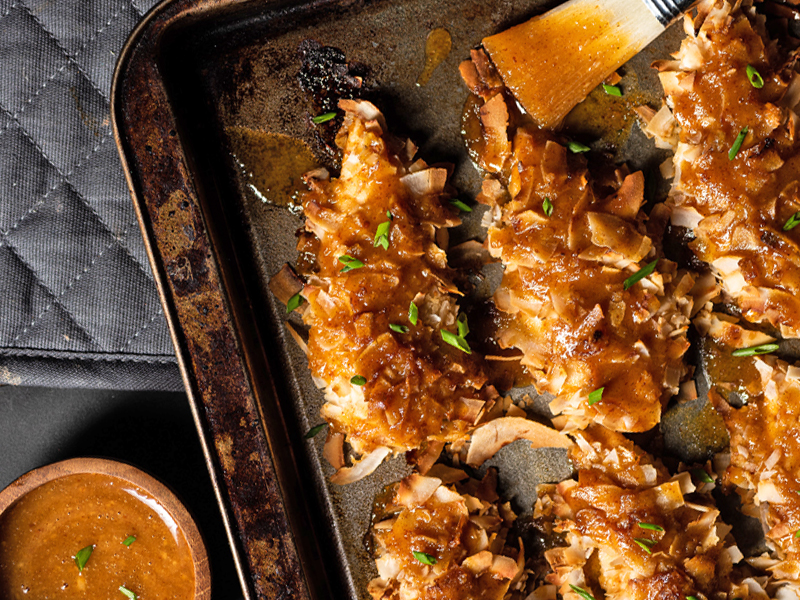 Sweet & Spicy Coconut Glaze
Sweet, spicy, with hints of the tropics. Just throw on a hula skirt and you've got yourself a party.
Active Time: 10 Minutes
Total Time: 10 Minutes
Servings: 2
Ingredients
4 tablespoons honey
4 tablespoons Plochman's Spicy Horseradish Mustard
4 teaspoons soy sauce
2 teaspoons light brown sugar
1 1/3 cups shredded coconut
Directions
Combine honey, mustard, soy sauce and brown sugar.
Dip shrimp or cubed chicken into mustard mixture.
Dip meat in shredded coconut.
Bake or grill until meat is cooked through, rotating frequently.
Glazes about 1 pound chicken or shrimp.
Print