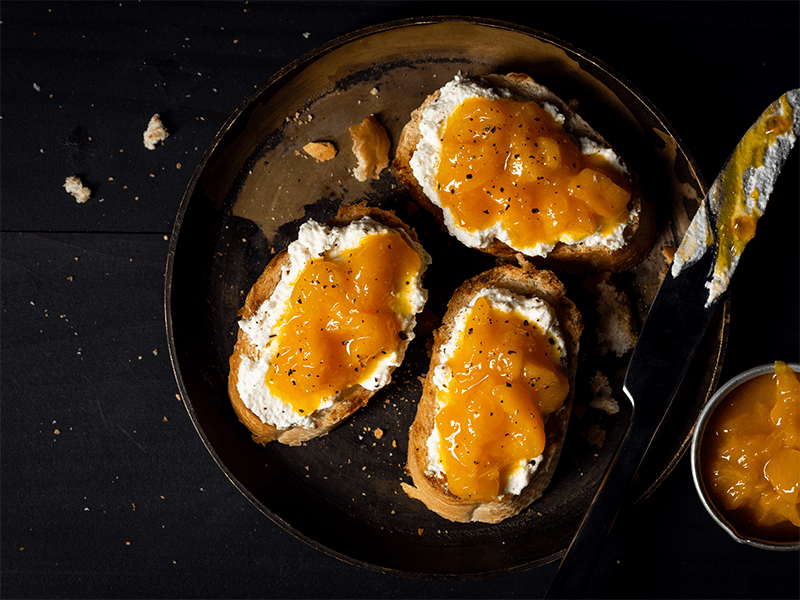 Zesty Mustard Apricot Jam
Find something that needs a good slathering for this sweet and savory jam, like pulled pork sandwiches or your favorite crostini.
Active Time: 20 minutes
Total Time: 30 minutes
Servings: 1 pint
Ingredients
2 C. finely diced and peeled apricots

½ tsp. Kosher salt

1 tbsp. Apple cider vinegar

½ C. Plochman's® Original Mild Mustard

Dash of black pepper

to taste
Directions
Add apricots to a medium size pot. Sprinkle with salt and cook on medium-low heat for several minutes (until the apricots begin releasing liquid).

Mix in the rest of the ingredients. Turn heat to low and cook for 20 minutes or until consistency resembles jam. To store, add jam to a glass jar and seal tightly.
Print